My Biggest Takeaway from CES 2007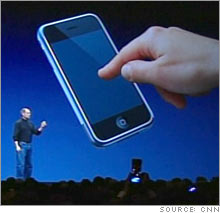 Here it is spelled out for you,
I should have gone to MacWorld
! This is my takeaway from CES if you catch my drift...
Disclaimer:
I do not use Macs, I do not own an iPod (my wife does) and I dot not like closed systems, but Apple knows how to build products and it is about time we get a decent mobile communicator. So if it is as good as it looks I am converting. Who knows what happens next, maybe I will get a Mac...